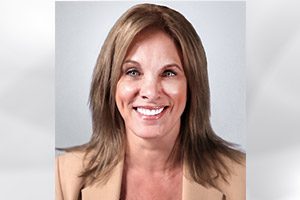 Kim Loy, ACRE's Chief Product Officer, was recently recognized in Connected World's annual 2020 Women of Technology and IoT list.
Connected World's annual list recognizes some of the up-and-coming powerful women in technology and how they are driving insights and innovation across a host of vertical markets. The trailblazers are chosen because they each bring a unique lens to their respective companies, sharing a vision for people, digital transformation and innovation. These individuals have taken a big swath across their industry to help create a diverse leadership effort to move the needle forward — especially in the Internet of Things (IoT), artificial intelligence (AI), security, digital transformation, and other emerging tech arenas within key verticals.
Nominations for the list are submitted by industry professionals and researched by Connected World's editorial team. The entries are then judged by a panel of past winners who determine the new winners based on established criteria including:
Involvement with technology;
How each individual has helped a company prosper and progress;
How she has contributed to the growth of technology;
How she has mentored other women and goes above and beyond to support other women in business, technology, transformation, and her local community.
Loy joins the ranks of past winners, including Beverly Rider, CCO, Hitachi and Kimberly Green-Kerr, SVP, T-Mobile.
"I'm honored to be recognized as a 2020 Women in Technology award winner in what is shaping up to be a unique year for so many of us."

Kim Loy, Chief Product Officer, ACRE
Loy said, "Throughout my career, I've seen more and more women enter the high-tech space, bringing talent for management, product development, research and strategic vision to their roles. I've been fortunate enough to have a number of women who I look up to as mentors and leaders who have helped me grow into the professional that I am today. I'm also very thankful for the opportunities that have allowed me to take on leadership roles and make decisions about the innovations being developed in the security industry. Being in technology has taught me that so much of what we do is not only building products but solving the challenges of organizations through careful collaboration and a shared vision for the future."
You can view Connected World's full list of 2020 winners here: https://bit.ly/2POxlOF